Featured Cleaning Services
Yes, We're Open!
Our team at Heaven's Best feels a need to be careful and proactive during this time of concern.
We use a hospital-grade, EPA approved disinfectant in addition to our professional cleaning services. Before every job,  We sanitize our hands and equipment to prevent the spread of bacteria. We wear masks and gloves upon request and practice social distancing for your precaution. We ask that while we are in your home that you please try and keep a safe distance of at least 6 feet or even be in another area of your home while we work.
If anyone of our team feels ill in any way they will be staying/sent home and appointments may be rescheduled. We also ask that our customers call to reschedule if they feel like they are ill in any way or may have been exposed to the virus.
Visit our Customer Health and Safety Statement to learn more.
Carpet Cleaning Idaho Falls ID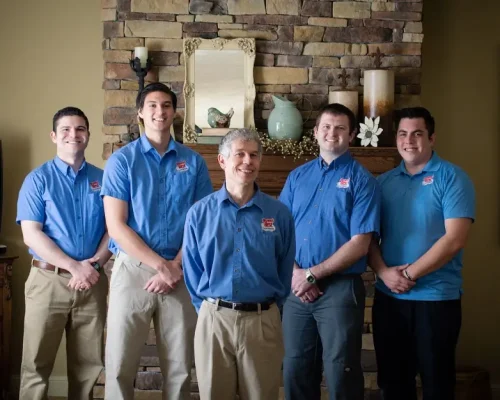 Heaven's Best Carpet Cleaning Idaho Falls ID offers carpet cleaning, rug cleaning, upholstery cleaning, and more! Our carpet cleaners give you the best value and we are confident that Heaven's Best is the only carpet cleaning company you need. Call to talk to your local carpet cleaning technician to find out which cleaning service is best for you. They can answer your questions and schedule an appointment.
Your local Heaven's Carpet Cleaners Idaho Falls ID
Heaven's Best Carpet Cleaning has provided the best carpet cleaning in Idaho Falls for over 30 years. We offer dry-in-one-hour carpet cleaning and specialize in most types of stain removal.
Heaven's Best not only services carpets, but we also offer tile & grout cleaning and re-sealing, wood floor cleaning, leather cleaning, VCT (Vinyl Composite tile) stripping and waxing, minor carpet repair & carpet stretching, carpet dyeing, oriental rug cleaning, wool rug cleaning, mattress cleaning and now we have added window washing and air duct cleaning & dryer vent cleaning. We also clean carpet and upholstery in your car, truck, boat, RV or plane.
Call and ask for an estimate or to hear our specials. We have special rates for routine commercial carpet cleaning that help make your carpets, upholstery and all floor types last longer and look great all year long at an affordable price.
Our technicians service all of Idaho Falls, Ammon and Southeastern Idaho.
When you book an appointment with Heaven's Best, you can expect a firm appointment time, and we'll even tell you how long we anticipate the job to take. When our groomed and uniformed technicians arrive at your home or business, they take time to listen by reviewing with you all spots, stains, and areas of concern that require extra attention. They let you know the exact price for the job before they start. Expect great quality and value with Heaven's Best Carpet Cleaning.
When you schedule your carpet cleaning, rug cleaning, or upholstery cleaning with us, we give you a quote up front. We tell you, the exact time we expect to arrive, and the amount of time we expect the job to take. Upon arrival our clean-cut, uniformed technicians will walk with you and review all spots, stains, and areas of concern that require extra attention. We listen to you let you know what results to expect. Before we start we review with you the exact price for the job. With Heaven's Best Carpet Cleaning Company, you can expect great quality and value.
Dry in one hour!
Safe for Pets and Children
Eco-friendly
Best smelling results in the country
Professional results
Brent ★★★★★

★★★★★

★★★★★

Vacuumed before and after (heavy dog fur) and got out some tough stains. Great service! Will call again and recommend.
Lori ★★★★★

★★★★★

★★★★★

They went above and beyond cleaning my tile floors. They looked new when they were done cleaning the tile.
Jamie ★★★★★

★★★★★

★★★★★

Wonderful job. The carpet was horrible due to a sick cat and it cleaned up great
John and Marcia ★★★★★

★★★★★

★★★★★

Very pleased because of the amount that of work, including moving the boxes and furniture. Carpet Restretch in looked great. Operators were very respectful and patient.
Jo ★★★★★

★★★★★

★★★★★

Good cleaning and pleasant person.
Matthew ★★★★★

★★★★★

★★★★★

Good Worker, Good Job! Thank you!!
Heaven's Best Service Area